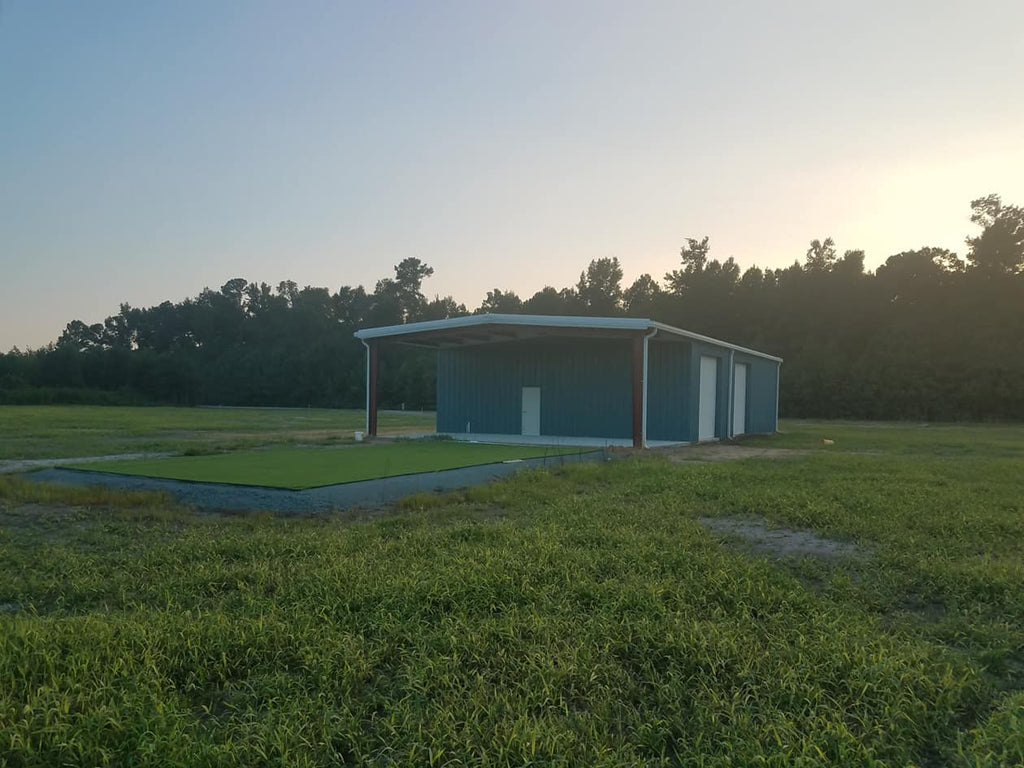 "If you build it, they will come." - Field of Dreams
When the idea of building a driving range in the backyard of his home in Newton Grove, NC first came about, Bobby Peterson thought "Why just make it an average driving range? I want a venue PGA pros, Long Drivers and amateurs golfer alike can come and perfect their craft."
With relationships with About Golf Simulators, Flightscope and Callaway. The OSPS World Headquarters is going to bring you the best hitting and fitting experience possible. 
Follow along from tee to green:
October 17, 2018: Hit all day... AND all night! First light poles are in place!
October 12, 2018: Just a man and his tractor laying some sod. 
October 1, 2018: Dr. Pepper, anyone?
August 29, 2018: Gosh thats pretty! 
July 15, 2018: What has 4 walls and a roof? The OSPS World Headquarters!!
January 17, 2018: Starting to look like a building!
September 2017: The flatter the better! 
August 09, 2017: Turf is in!